Backsplash Tile
The experts at Smith & Purvis Carpet One Floor & Home can help you take your kitchen or bathroom from outdated, to stylish and modern. We offer affordable solutions, so updating your space is easy. Simply updating your walls with backsplash tile can completely transform your space. You can add a touch of your own personality to your home in a small way. There are many different reasons why backsplash tile is a popular update homeowners choose to do.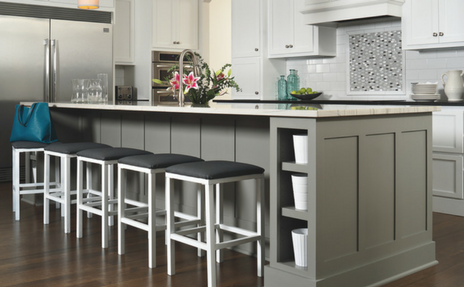 Create a Custom Backsplash
Express your personal style and taste with backsplash tile. Not only can you draw inspiration from your current home décor, but we also have samples in our showroom for you to check out. You can choose from different trends and styles that work with your home décor. Our flooring professionals and interior designers can use their eye for design to help you bring your ideas to life.
Durable Protection
Backsplash tile was originally a way to protect your walls from accidental food splatter. While that concept is still in effect today, homeowners use it more now as a way to express style on an otherwise boring part of your home. With a proper backsplash tile arrangement, your walls are shielded from all kinds of accidental spatters and spills. Backsplashes are a wonderful combination of style and functionality on your walls.
Easy Maintenance
Since your backsplash is tile, it is very easy to maintain and keep clean. You can replace individual tiles relatively easily if something happens. Many backsplash tile options are prearranged on mesh backings for fast and easy installation. You can update the entire look of your kitchen with one small, low-effort change, and the best part is that a small section of tile is never terribly expensive.